Name:Silver Sparks Zoldyack
Alias:Plasma Dragon ,Bloody Assassin and Silent Carnage  
Gender:Male
Age: 19
Birthday: 6,14,X678
Appearance: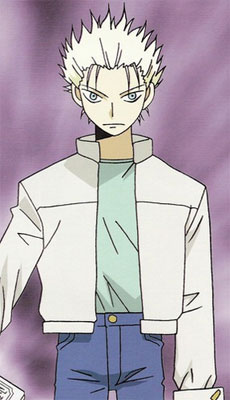 Dragon Force :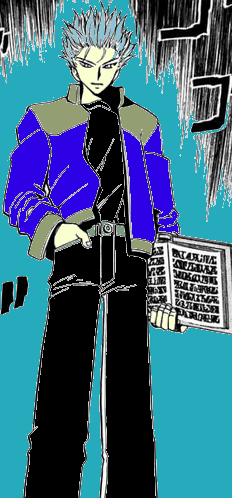 changes clothing when he goes in dragon force
Height:6,7
Weight:120
Sexuality: Straight
Personality:Silver is was wise as a child and is still wise as an adult he is bit more serious about his battles now and also he does not have a craving for snacks but now has a strong craving for chocolate bars and smokes mostly becasue of his guild master smoking allot when she was around he picked up that habit from her Silver still has a his jokes from time to time but tends to leave it when it comes to a Funny Setting or insulting his enemy's he still contain's his double personality as an assassin and a normal humen being .  
Relationships:Shane Rockheart
Respect- 100/100
Friendship - 100/100
Attraction - /100
Trust - 100/100
Status - Best Friend
Info - Silver and Shane are best friends and well known team since the gecko they have face odds greater then there friendship but in the end over come it with a plan up there sleeves these two are well know through out there guild as a great duo .When ever silver is losing his mind shane punches him a few times to wake him up silver knows that he can always count on shane to the very end .
Relationships:Ally Howard
Respect- 100/100
Friendship - 100/100
Attraction -100 /100
Trust - 100/100
Status - Close Friend
Info -Ally comes to close to a mother to silver then anyone else when ever silver is in a slump such as buying snacks or smokes him and ally have that mother and son friend relationship saying stuff like Silver light my smoke or hey ally i need money stuff like that . Both ally and silver feel comfortable when around each other .
Maci Garden
Respect- 91/100
Friendship - 100/100
Attraction - 100/100
Trust - 97/100
Status- Team member , friend
Info: Very Cool person in Silvers book he believes that she has a great future not only as a person but a wizard as well he is honored to have her as a team member
Nove Summer
Respect- 80/100
Friendship - 100/100
Attraction - 100/100
Trust - 94/100
Status - Team member
Info :One word to describe her and that is fierce Silver gained his courage from this girl who was willing to go the distance in many missions they have gone nove is brave at points where silver was not brave and he gained his confidants from her example another female heroine in the making for a bright future
Juliet House
Respect- 81/100
Friendship - 90/100
Attraction - 88/100
Trust - 74/100
Status - friend
Info- the very girl that sold silver's money LOL
Tahlia Summer
Respect- 100/100
Friendship - 100/100
Attraction - 100/100
Trust - 100/100
Statue-Attached friend
info:Everytime when she spots Silver she always wants to hug him allowing him not to breve due to her big soft breast  in some ways it felt and sometimes annoying tahila was the person that told silver about crimson liger when silver was abandon his home and was attacked by a beast Teen Tahilia Summer saved him and of course hugged him becasue she found him cute at a young age and if was not for her Silver would have never thought of joining crimson liger
Alex Howard
Respect- 100/100
Friendship - 100/100
Attraction - 0/100
Trust - 100/100
Status -Acquaintances
Info - Never really talk only fought when him in shane had to team up to face him Silver respects him because of his power and his Maturity , power and Maturity goes along way with silver Alex is Strong wizard has the skills of a guild master if wanted to be a guild master
Tallic Sparks Zoldayack
Respect:100
Frendship:50
Attraction:0
Trust:0
Status :Rivals
Info: Both brother shared a horror of a childhood and as they grew apart there bonds as brothers where shattered and now every time they see each other they clash with only one thing in mind who is stronger .At the end of the say Tallic will always have Silvers respect .  
Likes:
Chocalate bars
Mature people
Strong Foes
Smart Minds
Sweets
Books
Smoking at times mostly when he is with ally
Dislikes:
Annoying people
Vegetables
Villains
Evil
Dark guilds
people talking to much  
Strength:Silver has strength has changed miraculously.he is now able to create objects with plasma and can charge up from miles away Silver strength in Assassin combat he can bascally chop your head off with his hands and twist it up side down and break bones with his bare fist and punch through body's making holes in there stomach Silver as the very quiet and skilled assassin he still is a strong fighter even when his magic is not needed .
Weaknesses: Silver hates it when people bad mouth his guild so he tends to get angry and goes all out which makes him weak at the end when he is finished releasing his anger all at once which make him open for many attacks . silver hates it so much when people talk bad about his guild to the point where he wants to kill . but ends up to be blind by his own rage.
Extra information: Tell us something extra about your character. If you don't want to leave it
GUILD
Guild:crimson liger
Guild Tattoo: left arm
Rank: S
MAGIC AND ABILITIES
Name Magic: Plasma Dragon slayer magic , Assassin magic and Double Edge Magic
Magic:
Assassin magic :
Silver does not employ or use any weapons in combat. Instead, he relies on several assassination arts passed down to him through his family. These include adjusting his fingernails into claws like a Dragon allow him to snatch anybody part at full speed also can use that creates an afterimage of the body through a varying cadence of steps and his Assassin weapon are two yo yo's Sparks begins using yo-yos made of a special metal alloy in combat. The yo-yos are extremely durable and heavy, weighing 50 kilograms each.
Plasma Dragon slayer : Silver has the ability's to eat plasma and lighting which gives him the ability of a dragons slayer that was passed on to him by his master Zorudiku the plasma Dragon his speed is also ten times faster and with his Dragon ability's combination with his Assassin ability this makes Sparks a one man killing machine
Double Edge Magic:Silver summons a 6 year old Spirit with his magic and it represents his evil side a Doppelganger that faster then the speed of light . Conditions are the doppelganger cannot attack the foe unless silver does a magic the foe blocks the magic the doppelganger is allow to that magic several times until he hits the foe and the more the enemy avoids it the stronger the attack becomes the next time . Doppelganger can only do up to 8 Magic spells  Alpha Mode : in this mode the Persona is allowed to what ever he want even attack his own partner however they can perform double magic attacks and so on however in this mode it cannot move in the speed of light and can be killed by the foe easily .
Battery Mode:Feeds Silver plasma cannot attack in this mode
Note:Can only change modes 4 times
Magic Seal:
Strength: Plasma Energy such as cords and other energy scattered around the world the ability to sense his opponents movements and have his body react automatically. He can also move from one place to another hastily like a lightning bolt Silver has been conditioned to possess extreme tolerance for poison, electricity and pain. He possesses extraordinary agility and strength that makes Silver a one-man killing machine —definitely not one to be trifled with, as many of his adversaries had witnessed and some are not alive to tell about it.
Weaknesses:Without plasma silver can only rely on his Assassin magic and that can only do so little for him as for his doppelganger if silver does a defense magic the doppelganger will copy that making it a waste of 8 magic for his persona to use if the persona is killed silver will be weakened  for 24 hours when his persona regenerates Note :mostly the reason why he never puts it in alpha mode
BACKGROUND
History:Silver was trained at the age of 5 to learn his Assassin magic from his Family but after the death of his family due to the power of Zeref he had no where else to go and then he was adopted by Zorudikku the plasma dragon slayer who taught him his plasma magic making himself none as the human bolt then after that his left him in the woods alone and never came back after he hit the age of 16 he went of in search for him but instead he came across a talking cat named bolt as they both started there adventures as partners then his last stop was crimmson liger a guild which then later he joins and begins his new life there
Time Skip:After years of training silver has return from his training making his magic beyond his guild master the question is what other hidden powers does he have in store.however he has not returned to guild for something drastic as happen say tuned and find out .