Name: Blake Dreyar
Alias: 
Gender: Male
Age: 17
Birthday: 10-12-866
Appearance: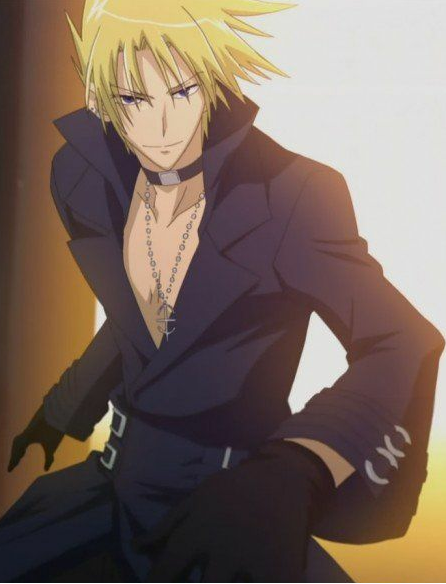 Height: 5'11
Weight: 140
Sexuality: Straight
Personality: While being a Dreyar he does not share the personality on the outside at least. Blake is very awkward around new people and many people. He will stand in the alone and by himself, when spoken to by others he choices not to say anything or to just be quiet this is because he doesn't know what to say. Socially awkward around people even in his guild however it isn't as strong as with strangers. In his guild Blake has spoken  up and many of his guild members have seen his family side. A strong, proud, powerful, upbeat and fun young man who has great things to offer. In combat he is shown to be fearless and ready at all times just like Laxus
Relationships: If your character is some how connected to another character. Tell us about it.If not, leave blank. If your character has more then one relationship you should right them like this
Respect- 0100
Friendship - 0/100
Attraction - 0/100
Trust - 0/100
Status - (like friend.rival,lover)
Info - (Tell how you met them or)
Likes:
Music
Women
Fairy Tail
Lightning magic
Crimson Liger
Dislikes:
Members of the Dreyar family
Anyone who stands in the way of Crimson Liger
Strength:Blake is a very strong member of Crimson Liger and one of the strongest of the younger members. Being able to rush full onto enemies Blake can easily throw monkey like creature into the sky, and tackle a Wyvern. Tall and yet very muscular he is also very fast this comes from mostly Blake magic uses but without it he can speed up very quick enough to counter his opponents movements and to help out a friend, this goes into his fighting abilities having much promise but still not reaching it Blake is a fighter to remember. He fights much like Laxus with more grapples and heavy punches or headbutts going into his attacks. 
Weaknesses: Blake unlike Laxus or many members of the Crimson Liger family is not in control of his magical power. He can not make a barrier out of his magic or use it to shake the ground. He can only channel it into his body and use it. On top of that he shows much promise but Blake has yet to fully use all of his skills and that is why he is consider only a B rank wizard
Extra information: Tell us something extra about your character. If you don't want to leave it 
GUILD
Guild: Crimson Liger
Guild Tattoo: Center chest, color is yellow
Rank: B
MAGIC AND ABILITIES
Name Magic: Golden lightning
Magic: In advance form of lightning. A solid gold color is added, it has weight to it and it weighs as much as gold, is at least three times faster than normal lightning and is harder to control. The magic was created by Blake Dreyar when he first joined Crimson Liger. Since it was created by him he is the only person who knows of it and how to handle it but it is even to much for Blake to control.
Magic Seal:Yellow seal with a lightning bolt in the middle 
Strength:Staying focus Blake can bring out the full power of this magic ability.
Weaknesses: The magic is very hard to control and it is almost impossible for Blake to control it without being focus.
BACKGROUND
History:Blake is a just a member of the Dreyar clan. Born to a normal mother and father who we're both wizards he didn't show any promise as a wizard growing up so nobody taught him to use magic. Blake however study it with his mother and once his father found out he supported his son choice. when Blake father became the leader of the Dreyar clan for his magical power they thought it best if Blake learned how to truly become a wizard. Sending him off to Crimson Liger he study the use of magic there where he came up with Golden Lightning. Blake stay in the guild as they had become his family and loves his guild.