Name: Maia Rhodes
Alias: Queen of  flames
Gender: Female
Age: Believe to be around 19 to 25
Birthday: Was found on 6,24,X866
Appearance: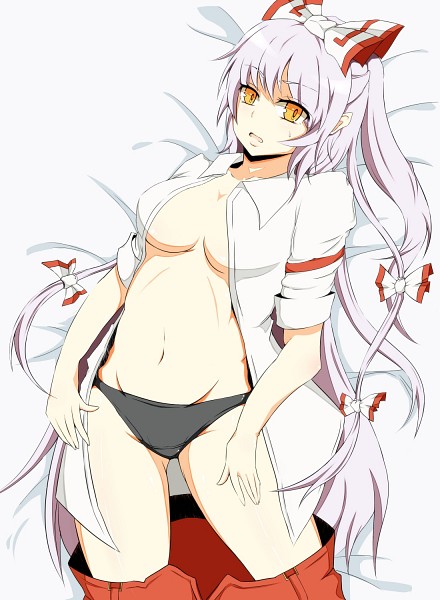 Height: 5,7
Weight: 120
Sexuality: Straight,
Personality: Maia acts like a tomboy she is very rough and wild she doesn't really know how to act girly while she does know things that a guy should and should not to a girl but you wouldn't know it if you saw how she acts. Maia tends to be a bit of a wild card she doesn't know how to control herself or her flames when she gets excited Maia starts to leak out flames from her body and goes off wild. And she has a bad mouth.
Relationships: If your character is some how connected to another character. Tell us about it.If not, leave blank. If your character has more then one relationship you should right them like this
Zero
Respect- 100/100
Friendship - 100/100
Attraction - 70/100
Trust - 100/100
Status - Guild Master
Info - As her guild master Maia has always has a bond with Zero and she has always listen to what he has to say
Austin
Respect- 55/100
Friendship - 100/100
Attraction - 0/100
Trust - 100/100
Status - Friend
Info - Maia sees Austin as some little kid in the guild who wanted to be strong and always followed her around she doesn't think he to strong and he probably won't ever be
Mia
Respect- 100/100
Friendship - 20/100
Attraction - 0/100
Trust - 100/100
Status - Rival
Info - Her rival in the guild she goes at it with Mia many of times because of the fact that she is another slayer but Maia is also one of the four famous slayers she wants to beat her ass
Likes:
Fire
Fighting other slayers
Eating new types of food
The sun
Meeting other slayers
New clothes
Dislikes:
The cold
Wearing giant coats
Strength: Maia is powerful close combat fighter when it comes down to fighting of Maia is a skilled warrior she is able to mix her fire into her punches and kicks to increase the power to break through iron walls and she has the smarts to change her fire while fighting to make it protect her and blow people off. Maia is a fast slayer in terms of dodging because of the way she was raised Maia window of speed after every attack she makes that leaves her open is about four seconds she is able to dodge and move easily in any type of environment. Maia while she is a woman she still has a strong body like any slayer Maia is able to take damage that most normal mages wouldn't be able to handle.
Weaknesses: Maia still has that short boy slayer mind as such she is easily taken away by things like food or her being hungry she can always keep her mind on things
Extra information: Tell us something extra about your character. If you don't want to leave it
GUILD
Guild:  Cardinal Phoenix
Guild Tattoo: She wears her tattoo on the back of her neck and the color of it i yellow
Rank: A
MAGIC AND ABILITIES
Name Magic: Fire Demon Slayer
Magic: Fire Demon Slayer is a lost magic that is higher then Dragon Slayer but somewhere along the lines of God Slayer. The magic allows Maia to transform the physiology of body into that of a fire demon, because of this Maia can change her body fire into offensive and defensive styles. Maia  can also consume external of fire to restore her energy and as a result any type of fire be it from the inside or out doesn't harm her. Maia fire is hotter then normal fire but it looks like fire that  is has magma in it as the fire tends to burn everything the same way as magma.
Magic Seal:
Strength: Being around other fire users or fire overall another way to get her stronger is the sun the sun is her strongest powe
Weaknesses: Maia weakness would be water that reach the same level of a God Slayer or a Demon slayer because the water level has to be high enough to have stop her fire
BACKGROUND
History:Maia was a child who home was attacked by a magical demon Maia was in a house when it happen the town was set to a blaze and everything was destroyed when Maia woke up there was nothing but bodies going around she laid there saw nothing till a woman pass her by she  could still remember her face the woman who took her in. Maia went with the woman to a land there was nothing but animals and them the woman told her she could train her and make her strong but Maia only wanted her name and got it "Qandisa the fire demon" Maia stayed with he and she thought her how to be a demon slayer of great power over the years as she grew up with Qandisa she wonder why she was called that and she found out she took the name from the lustful demon who lived at the lake. Maia like the sound of that after sometime together Maia left her demon mother but not before asking who attack her village she had though it was Qandisa but she found it in fact it was another demon. Maia having found that out left and sometime later join  Cardinal Phoenix.