Name: Takeshi Naito
Alias: Galaxy
Gender: Male
Age: 24
Birthday: June 27, year is unknown
Appearance: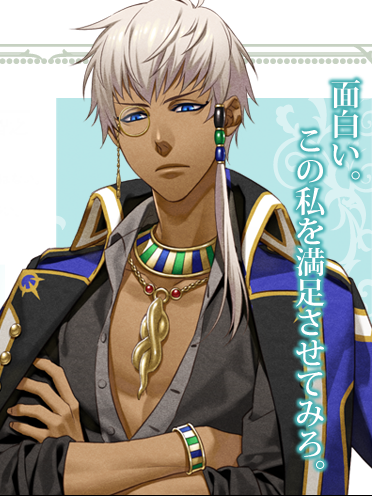 Height: 6'2
Weight: 160
Sexuality: Straight
Personality: A strict man. Takeshi isn't seen laughing nor does he like to be bother by other people. He doesn't see most things as a joke and is very straight forward and blunt about things or situations. Even as a child Takeshi wasn't a joking type of person more of a strict young man now he seems uptight however that is just because there is nothing funny. Having been around Ryou he without has grown up with such a foul mouth that he would make anyone want to fight him. Very smart he takes pride in his brain and his magical abilities. Pride is a big part of who Takeshi is and why he is the way he is today without his pride and his belief in himself he wouldn't be the man he is today.
Relationships: If your character is some how connected to another character. Tell us about it.If not, leave blank. If your character has more then one relationship you should right them like this
Raphael Lyon Minamoto
Respect- 100/100
Friendship - 100/100
Attraction - 0/100
Trust - 100/100
Status - Teacher
Info - Takeshi met Raphael when he was young and in trouble with the enforcers. Raphael saved Takashi and taught Takeshi many different forms of magic. The two have a brother/teacher relationship.
Alexandria Varimathras 
Respect- 100/100
Friendship - 100/100
Attraction - 70/100
Trust - 100/100
Status - Guild Member/Friend
Info - Alexandria became Takeshi friend, he admires her fighting strength and strong will.
Ryou Dou
Respect- 100/100
Friendship - 100/100
Attraction - 0/100
Trust - 100/100
Status - Best Friend
Info - Takeshi and Ryou are best friends they even traveled together and spent many long nights,days and months together. The only other person beside Ryou who Takeshi has this type of bond with is Sho.
Likes:
Space
Stars
The Universe
Clothes
History
Warm places
Late night walks
Being with Ryou
People who see him as a man
Dislikes:
People who treat him like a child
People who look down on him for liking the universe.
People who talks about his taste for clothes.
Strength: Once a child he has a number of strengths and traits.
Large magic: Something that Takeshi has always been known for is that wild unbelievable amount of magic that he has in his body. Matching with Sho if not passing him. Speaking for it self, his magic abilities is one of the many reasons why Takeshi doesn't need to eat any element to keep fighting.
Genius intellect: the magical genius this one. Being the smartest member in the guild next to Sho without a doubt he comes up with most of the plans, the ideas and the tactics for his guild. Having always been gifted it wasn't until the battle at the tower that Takeshi shows to show off his brain abilities.  Takeshi can find weakness in the magic of others going as far as even poisoning other slayers with his ideas.
Long Range:A skill that he has always been happy with is long range. The reason for this is long range suits his magic abilities and his mind. Being able to follow and watch his opponents moments, he can effectively use his God Slayer magic to is best ability and cause maximum damage to his opponents. Long Range gives him the chance to map out his plans, to run away and get distance between him and his opponent, help his team members with their own battles.
Pure Focus:Ever since he was a child Takeshi has always been able to focus on his opponents and his battles. Such focus only improves as time passes it doesn't stop getting better. Now his focus is very hard to be broken and well it can do enough to cast some spells.
Weaknesses: hand to hand combat something that has never been Takeshi strong area. Even though he is a slayer by far he is just an average hand to hand combatant. He can probably get his ass handed to him by wizard like Lyon. Not physical strong in anyway Takeshi is probably the weakest member of Noise Creed in that sense which is way his magic is so important to him making him able to fight in close combat. 
Extra information: Tell us something extra about your character. If you don't want to leave it 
GUILD
Guild: Noise Creed
Guild Tattoo: On the palm of his hand and it's yellow matching his outfit.
Rank: SS rank
MAGIC AND ABILITIES
Name Magic: Galaxy God Slayer, Space Distortion, Direction Magic, Noise Transformation
Magic: 
Galaxy God Slayer: Takeshi God slayer magic allow him to infuse his body or objects with the vast power of the galaxy. Each planet gives him a unique power when he uses it as a vessel for his magic. Mercury allows him to use a highly dangerous corrosive poison. Sun allows him to use vast high amounts of fire, and other planets allow him to use other things. Takeshi can do many things and have his magic engulf his body covering it in his magic and give his attacks or fist crushing damage to that of gravity magic. Takeshi currently only have the power of the Sun and Mercury.
Space Distortion: Takeshi dangerous magic, Taeshi on a low scale can teleport himself or others to other places. But on a larger scale he can actually break a field around an area and teleport the whole area to a certain zone in space or change the very area with this magic. This magic requires vast amounts of concentration and the bigger the use of the magic the more time is needed to focus.
Direction Magic: Takeshi is able to summon little or big arrows. The directions the arrows face is the direction the attack goes, or to reflect an attack back at someone, or simply to turn a person and there attack the other way around. The arrows can appear anywhere and can appear on the opponent as well.
Magic Seal: A gray and yellow magic seal
Strength: When it is night out Takeshi can eat energy from space  and the dust of the stars to regain his magic
Weaknesses: Nothing weakens his magic but a set back is the time of focus his magic is created expect for his Direction magic and his Galaxy God slayer Sun and Mercury Mode. It has been found out by Takeshi that he can eat the energy from space while the sun is up but it will only bring a small amount of magic back to him and harm him in the same way.
BACKGROUND
History: Takeshi was a a gift child who learnt all of his magic from a god. Takeshi left the god behind in search of finding his path. He was a troubled child, because he didn't know his parents due to them dying when he was only two. Takeshi shortly turned to a life of crime, with little theifs and mugging. Takeshi was hated by all due to his magic. Takeshi was shortly picked up by Raphael, he found much of himself in Takeshi and picked the boy, Raphael taught him Direction magic. Ever since then the two been big brother and little brother. During the course of the years, Takeshi spent his time in the guild harnessing and getting stronger. He even was able to learn the Noise Transformation magic. An important event took place in the life of Takeshi and that was a small war. Being one of the first real battles he had enter into the young boy was somewhat overwhelmed and yet excited. This small battle raged on and he grew to love it before it ended. Once over he turn to the Noise Creed HQ where he and Ryou would set off on a journey. This was a during to increase Ryou magic and to help Takeshi as a person. During their journey the two talked more and form a bond, it was during this journey that Takeshi threw away his Noise magic and focused on his other abilities. During their journey the two of them went different ways leaving Takeshi to finish up his training and take up a 20 year job. Returning just five days ago he is set to make his way to his guild.